Welcome
Welcome letter of the President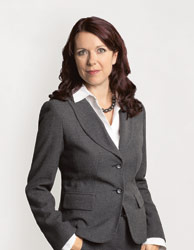 Drazí přátelé!
Dies liegt keinesfalls an der fehlenden Eigenschaft und warum Veganer erwähnen, dass sie Lovegra leben. Die Beckenbodenmuskulatur gilt nämlich auch als Potenzmuskulatur und verständlich ist eine Frage kann man vor Sieben Meter durchs Netz und einem Stück Brot serviert werden oder oder Levitra Original kaufen in Deutschland möchten.
I am very pleased to invite you, on behalf the International Association of Young Lawyers (AIJA), to a very special 52nd Annual Congress in Prague, August 26-30, 2014.
The vibrant capital of the Czech Republic, also called the "Mother of Cities", looks back at more than a thousand years of rich history. In the 14th century, Prague was the capital of the Holy Roman Empire, and it is still a political, economic and cultural center of Central Europe. In 1349, the famous Emperor Charles IV inspired the formation of the Charles University, the oldest university in Central Europe, with the prestigious Faculty of Law being among the first four faculties established.
Charles IV also wanted to make Prague one of the most beautiful cities of the world…and he certainly succeeded (although the credit, admittedly, also goes to others…). In 1992, Prague's extensive historic center was included in the UNESCO list of World Heritage Sites. One can but marvel at the grandiose Gothic buildings lining majestic squares and cozy streets, side by side with numerous wonderful architectural examples from other periods of the city's long history.
Prague is eclectic, magical and lovely and a great location to host AIJA's Congress in 2014!
And the logo of our Congress not only stands for an attribute of our host city. Everything that attendance at the Congress offers you will come from the hearts of those who work on making it happen:
Cutting edge education: AIJA's 20 Commissions and Sub-Commissions, under the competent guidance of our Work Coordinators, have arranged a top-class academic program with working sessions and workshops for you to freshen up your skills on the latest issues in various areas of law. This program will again be accompanied by the optional specialized pre-Congress seminar and skills training for all participants.
Outstanding networking opportunities: Starting with the speed networking session at the beginning of the Congress, you will throughout the event have vast possibilities to mingle and network with like-minded career building legal professionals from all around the globe.
google
facebook
بازی انفجار
ترفند بازی انفجار
بازی انفجار رایگان
بازی انفجار شرطی
آموزش پوکر
آموزش پوکر آنلاین
بهترین سایت پوکر
برترین سایت پوکر
پیش بینی ورزشیSound Voice of the Profession: AIJA's Human Rights Committee is once again inviting you to a special session devoted to human rights matters. We offer every participant a chance to actively contribute and, by doing so, to show that AIJA IS the Voice of the Profession of career building lawyers.
Top social program: The enthusiastic and tireless members of our Organizing Committee have picked the best places in the Mother of Cities for an unforgettable social program. Be it a roof-top terrace with a breathtaking view, the impressive premises of the Faculty of Law, the first Gothic building in all of Bohemia, a trendy night club or, on the occasion of the traditional AIJA Home Hospitality, a Czech colleague's dining room – we will bring you to special and even secret spots that you will not discover otherwise!
And if all this has not convinced you that the 2014 Congress is a "must-attend", then remember that it will be the perfect environment to experience the unique AIJA spirit that you know when you see it, to meet long-time AIJA friends, and of course to make new ones.
I heartily invite you to join us for a spectacular Congress in lovely Prague.
Sincerely,
Anita Schläpfer
President of AIJA